411 Queen St.
Suite 201
Newmarket, ON L3Y 2G9
CATEGORIES & HEADINGSdetails >>
Proteus VSM Simulation was the world's first schematic based micro-controller simulation tool and quickly became a de-facto standard for teaching embedded systems within education. Today, we support more processor families along with more embedded peripherals and more technologies than any other tool on the market and we remain world leaders in the field.

The Proteus PCB Design and Layout tools have successfully served both commercial and educational needs for over twenty-five years. Students benefit from exposure to professional grade tools with an intuitive user interface and a quick learning curve.

World wide, the Proteus Design Suite is trusted as the tool of choice for embedded engineering and electronics learning.
Vendor Showcase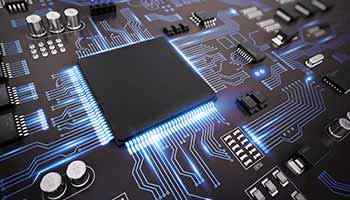 Proteus combines ease of use with powerful features to help you design, test and layout professional PCBs like never before. With nearly 800 microcontroller variants ready for simulation straight from the schematic, one of the most intuitive professional PCB layout packages on the market and a world class shape based autorouter included as standard, Proteus Design Suite 8 delivers the complete software package for today and tomorrow's engineers. read more